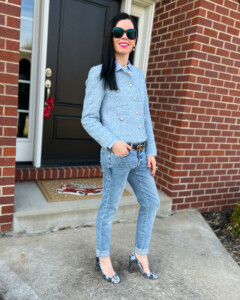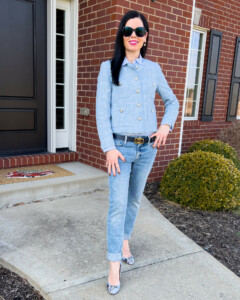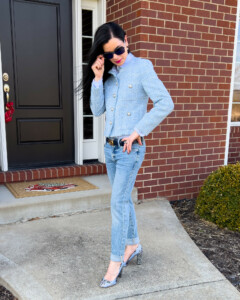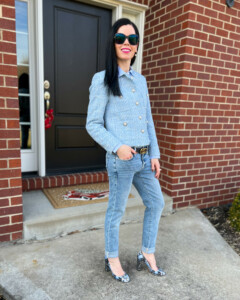 DETAILS:
Shirt: J.Crew | Jacket: Mango | Jeans: FRAME
Sunglasses: Similar | Earrings: Tiffany
Yeah.. Spring is finally around the corner and we can start wearing light colors again.  Today's look is all about light blue.  I am all for a tweed jacket and when I saw this one at Mango, I had to have it.  Not only was the price good but the quality is really nice too.  I like how the buttons are pearls, which give it something extra.  You can dress it up and wear it for Easter or dress it down and wear it around town.  So if you are looking for a new spring jacket, go check this one out at Mango.