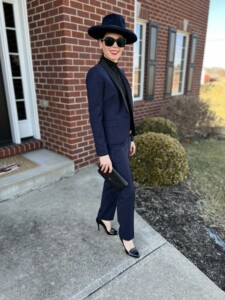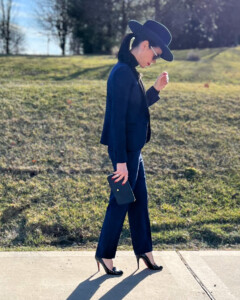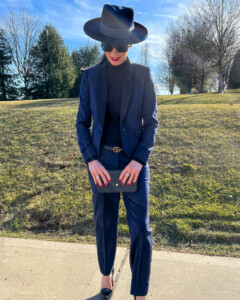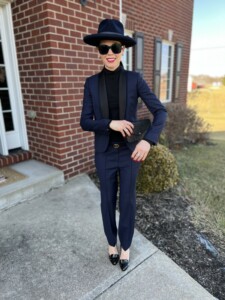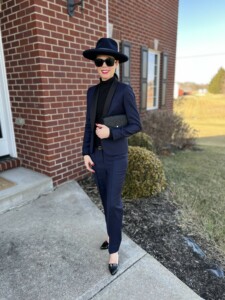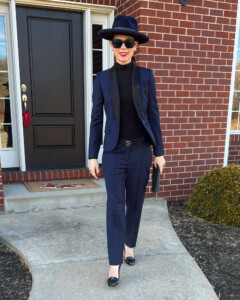 DETAILS:
Jacket: Similar, Similar | Top: St. John Collection | Bottoms: Similar
Hat: Similar | Sunglasses: Similar | Handbag: Louis Vuitton
So I wore this navy suit to an event last week.  We finally had some nice weather, and I dug this look out of my closet.  The suit is from J.Crew from a few years ago, but it is such a classic, that it is still wearable today.  That is why I tend to buy more classic pieces and not too many trendy looks.  I would rather spend money on something that I can get use out of for some years, and not something that comes and goes in one season.  Of course the hat always adds something extra to an outfit.