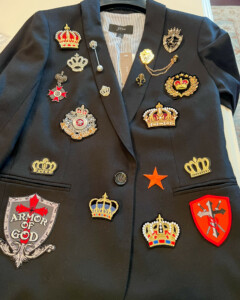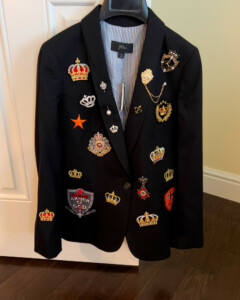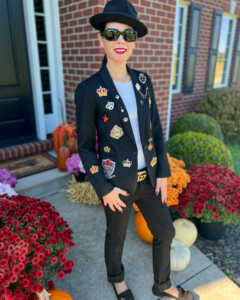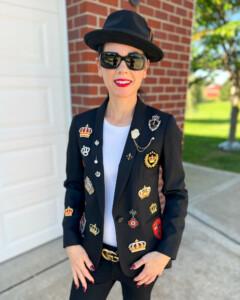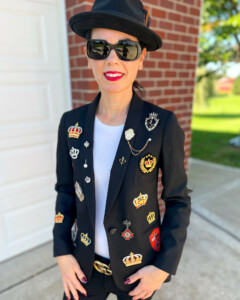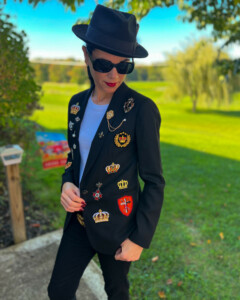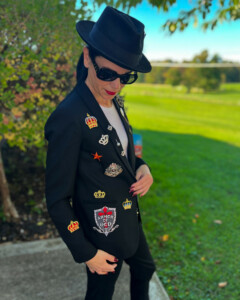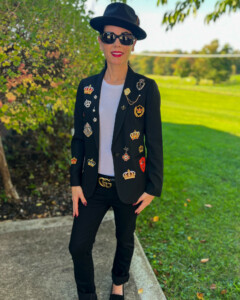 DETAILS:
Blazer: J.Crew | Jeans: Similar | Shirt: J.Crew
Shoes: Similar | Belt: Gucci | Hat: Similar
Sunglasses: Similar | Patches: Pagow Store, Eagle Crest | Brooch: CLGift Store
Lapel Pins: Knighthood Store, RechicGu Store
Have you ever had a vision of a look that you want to wear?  Only to not be able to find what you are looking for, or if you do, it is way over priced.  That's what happened to me.  I had this vision of a blazer with crown patches and the Armor of God patch, but I could not find anything like it.  So I decided to make it myself.  I found my blazer on J.Crew and my patches on Amazon.  I also decided to add some crown brooches to the blazer too.  Which I was able to find them on Amazon.
The patches are iron on, so it made it easy to add them to the blazer.  At first I just laid the patches on the blazer to see where I wanted to put the patches, and I was able to play around with different looks of the blazer.  It was fun to create the vision that I had in my mind.  So if you can't find what you are looking for, then make it yourself!