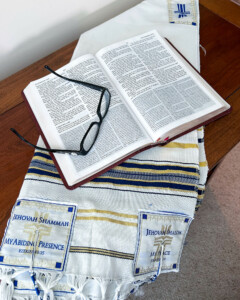 The Blood of Jesus is so powerful!  The study of the Blood is such an in-depth topic that I will break it up over multiple post so that we can really go deep into the word.  This is something that you want to get deep into your spirit.  Understanding the power and authority you have through Jesus' shed Blood will really change your life and how you operate in it.
I always think of the old hymns about the Blood and what the words in those songs mean.  There is power, power wonderworking power in the precious Blood of the lamb.  Or, oh the Blood of Jesus, it washes white as snow.  When you think of the words in these songs and what they mean, you feel His presence come over you and the sacrifice that He made for us so that we could have life, and have it more abundantly!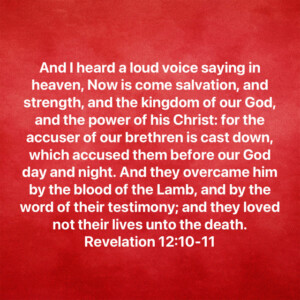 Do you know that His divine Blood runs through our veins.  His divine Blood is straight from God the Father and it brings forth Salvation, Cleansing, Deliverance, Power, Covering, and Healing.  God created blood to represent life and it is a sacred covenant between God and us.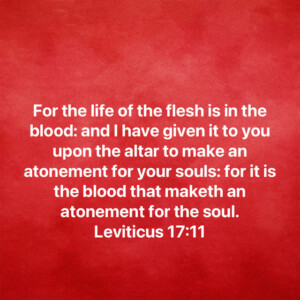 His Blood is so powerful and important to us that it is mentioned 447 times in the Bible!
Today I am going to break down the importance of the Blood in our lives into four areas of significance.  Then we will break each one down further in different post and really get deeper into the word.  It important to get this message into your spirit so that you can have victory over your life.
1.  SALVATION:
Christ made the ultimate sacrifice for us by shedding His Blood on the cross and dying for us.  This enabled us to have a way to the Father.  Romans 10:9 says, That if thou shalt confess with thy mouth the Lord Jesus, and shalt believe in thine heart that God hath raised Him from the dead, thou shalt be saved.. It is that easy!  If you have faith and believe in Him and turn from your evil ways, you shall be saved.  John 14:6 says, I am the way, the truth, and the life: no man cometh unto the Father, but by me.  That is your blueprint for salvation and eternal life.  You must confess your sins and believe in Him as your Lord and Savior.
2.  COVERED BY THE BLOOD:
When we are covered by the Blood we experience His sacrificial love for us.  God so loved the world that He gave His only begotten Son (John 3:16).  His Blood covers you with grace.  My Grace is sufficient for thee; for my strength is made perfect in weakness (2 Corinthians 12:9).  We do not have the grace or covering without His Blood.
3.  HEALING:
Your healing comes from the Blood of Jesus.  By His stripes we are healed (Isaiah 53:5).  Our healing has already been established, we just have to walk in it.  God did not intend for our bodies to be sick, but satan comes to steal, kill, and destroy.  Thank God we have a Savior who is all powerful and can heal our bodies.
4.  POWER:
Did you know that Jesus' Blood is our way to boldly enter into God's presence (Hebrews 10:19-20).  The same power and authority that Jesus had on earth, we too have that same power through the Blood.  Every miracle, healing, and deliverance that Jesus performed we too are called to do and have the power to perform them too.  Hebrews 13:8 says that, Jesus Christ is the same yesterday, and today and forever.. Begin to operate in the power that you are given by His divine Blood.
As we begin to dive deeper into each topic you will be able to walk in His understanding, power and authority.  Begin to plead the Blood over your life everyday, and watch how the powers of darkness dissipate in your atmosphere.  Draw the bloodline around your life, because the devil cannot penetrate the Blood!