I love to wear gingham in the summer, it is such a classic look.  It is also timeless, case in point the three looks that I am showing you today are from a few years ago, but are still relevant today.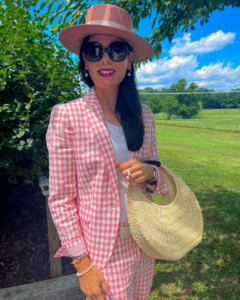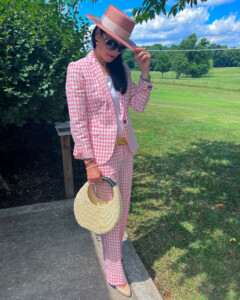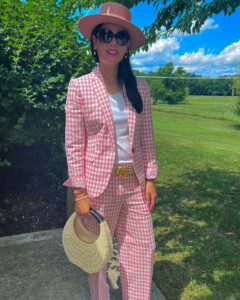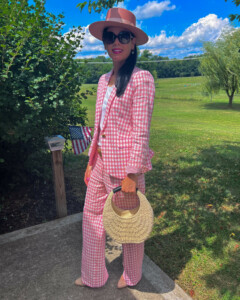 The first look is a pink gingham suit that was from J.Crew.  I paired it with nude shoes and a straw handbag and of course a pink boater hat.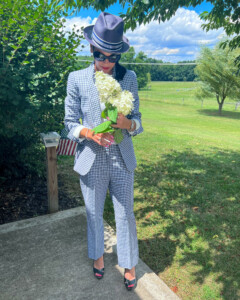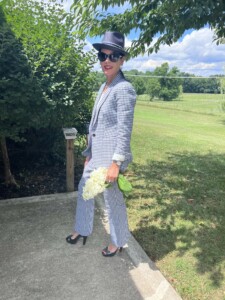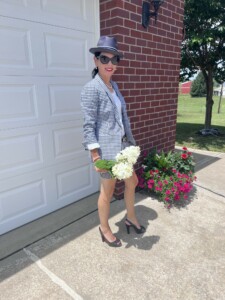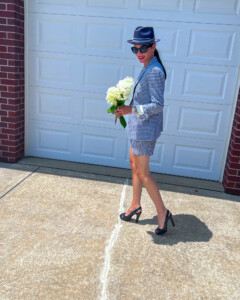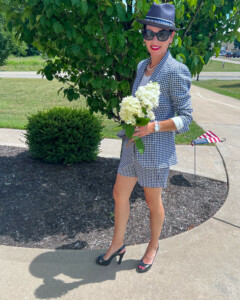 The second and third looks are also from J.Crew and you can wear the look with pants and shorts.  This way you can get more wear out of your suit and you can dress it up or down.  I paired these two looks with navy sandals and a navy and white straw hat.
Since these looks are older, below I found some similar looks that are current to today.  I also threw in a bonus dress that I thought was cut.  Happy Shopping!