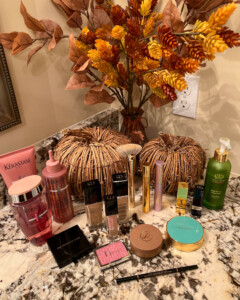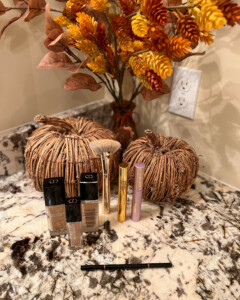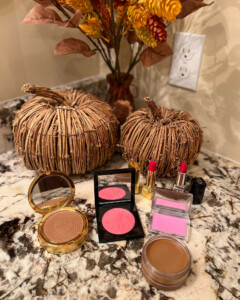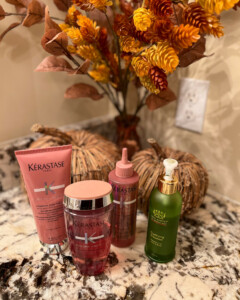 It is time for the Sephora Holiday Savings Event!  This is a good time to stock up on all your favorites, or try something new that you have been eyeing.  They also have some really good gift sets available if you are looking to pick up some Christmas gifts for those on your list.  The sale ends on November 7 and depending on your beauty insider level you can get either 20%, 15%, or 10% off.  I put a list together of some of my favorites below for you.  Hopefully this will give you some input on something new to try.  Happy Shopping!
BROWS
I have been using Anastasia Beverly Hills Brow Wiz Pencil for years.  I find for me that it is easy to use and fills my brows in nicely.  I have thicker brows so I don't need something really heavy.
FOUNDATION
Since I tend to be on the oily side I gravitate more toward a matte foundation.  But sometimes those formulas can be drying and look caky on your face.  So I like to mix the Dior Forever Skin Glow Foundation with the Dior Forever Matte Foundation.  This combo together looks really good on my face, like I am not even wearing makeup, but hides my freckles really well.
CONCEALER
I started using the Dior Forever Skin Correct Concealer at the beginning of this year and I have been really loving it.  It does not crease or get caky on me, and it last all day long.  It gives me just enough coverage without being heavy and brightens under my eyes.
BRONZER
I like to use Anastasia Beverly Hills  Cream Bronzer first to contour my face, and I use the Patrick Ta Major Sculpt Contour Brush to apply it.  Then I use the Gucci Luminous Bronzer over it to set it and give more color.
BLUSH
Blush is my favorite makeup product, and I have probably tried my fair share of blushes over the years.  I have found a few that I keep on repeat.  I like to use the Dior Backstage Rosy Glow Blush for work, or when I am wearing a lighter makeup look.  It gives you a nice flushed look.  When I get dressed up and do a full face of makeup, I like to wear the Pat McGrath Labs Skin Fetish: Divine Powder Blush.  This gives you great color and last all day.  The Gucci Luminous Matte Beauty Blush is a new one to me and I have been really enjoying it.
LIPSTICK
As you probably have noticed, I am not a nude lipstick kind of girl.  I like color, and I tend to look washed out with no color on my lips.  My favorites are reds and pinks.  It is not always easy to find the right red but I find Dior Rouge Refillable Lipstick  in 999 is a good shade on me.  Also Yves Saint Laurent Rouge Pur Couture Satin Lipstick in either #21 or #1 are also good on me.  Both brands are blue-red shades, which works well for my skin tone.  I tend to stick with satin lipstick formulas because I don't like how drying the matte lipsticks are on my lips.
MASCARA
There are two mascara's that I switch back and forth too.  The Yves Saint Laurent Volume Effet Faux Cils and Tarte Tartelette Tubing Mascara.  Both give you good volume and length, and also neither flakes or smudges.
I also have a few misc. items listed below:
CLEANSER– TATA HARPER CLARIFYING BLEMISH & OIL CONTROL CLEANSER
HAIR- KERESTASE SHINER ESSENTIALS: COLOR-TREATED HAIRCARE GIFTSET
BODY CREAM- KIEHL'S SINCE 1851 CREME DE CORPS SOY MILK AND HONEY BODY CREAM
FACE MASK- PETER THOMAS ROTH PUMPKIN ENZYME MASK
HAND CREAM- L'OCCITANE HAND CREAM
FOOT CREAM- L'OCCITANE FOOT CREAM