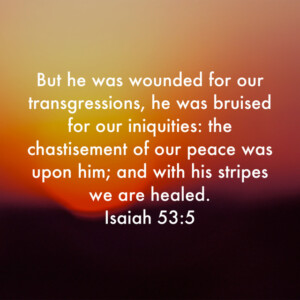 When we apply Jesus' divine Blood to our body, we are healed.  The Blood can cleanse you from sickness as well as sin.  if you have sickness in your body put it under the Blood.  The Blood is sufficient and has all power!
The Blood is all powerful, do not have any doubt in your spirit that you can be healed.  Step out in faith and let the Blood cover your affliction or disease.  Once you do this then leave it under the Blood and accept that it is done in Jesus name.  When you reject the Blood, you are no longer in a position to receive all that the Blood has to offer.
By Faith put your diseases, deformities, your sicknesses under the Blood, and be healed.  Know that all sickness, disease, or infirmities cannot stay on your body because you have already  been healed.  Your healing has already been established.  Therefore by His Blood it must leave your body.  Jeremiah 17:14 says, Heal me, O Lord, and I shall be healed; save me, and I shall be saved: for thou art my praise.
As believers we are not to be weak, fearful, depressed, grieved or sick.  Ephesians 6:10 says that, Finally my brethren, be strong in the Lord, and in the power of his might.  When we are weak and tired, the devil will us this opportunity to enter into your life.  Make it a daily habit to feed your soul with God's word.  He will show you the right words for the situation that you are in.  The word will bring comfort.  The Holy Spirit is our comfort and He will bring comfort into your Spirit man.  You must apply the word to the spiritual and natural world.  You have to apply what you hear and read to your life in order to see a result.  Romans 10:17 says, So then faith cometh by hearing, and hearing by the word of God.  James 1:22 says that, But be ye doers of the word, and not hearers only, deceiving your own self.
We know that sickness and sin are from the devil.  The devil  comes to steal, kill and destroy (John 10:10).  What does sickness do to your body?  It steals your joy, it destroy's your health and it can kill you.  None of this is from God, He is joy, hope, love, and peace.  That is why there is no sickness or pain in Heaven, because it is not of God.  This is revealed in Revelation 21:4, And God shall wipe away all tears from their eyes, and they shall be no more death, neither sorrow, nor crying, neither shall there be any more pain: for the former things are passed away.
When Adam and Eve ate of the forbidden fruit, sin entered the earth.  The penalty of sin is sickness and death.  Sickness is a curse and not God's will for us.  God hates sin, therefore He hates sickness and death.  That is why God gave us the body and blood of His son, so that we could be forgiven of sin.
One of the things that my family and I do is take communion daily.  Communion symbolizes everything Jesus did on the cross for us.  When you take communion regularly, you are partaking in the healing and deliverance that comes from it.  Communion is powerful!  Every time you take communion you grow deeper in your faith and understanding of the covenant between us and God (Mark 14:24)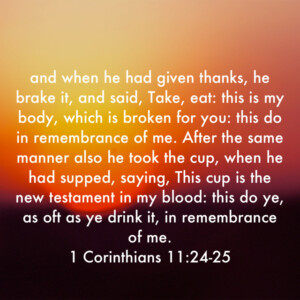 When you partake of communion do so purposefully, knowing what the Lord's Supper means.  Know that Jesus' body was broken for your diseases, and when you partake, you receive His health.  Know that His Blood was shed for your sins, and when you partake you are forgiven.
Do not receive communion halfway, this will keep you from receiving everything provided by Jesus' sacrifice.  Communion only becomes holy when you partake of the bread and cup.  Communion is so powerful that the devil is terrified of it.  So when you partake of communion, partake of it as if you are partaking of Jesus' health.  The Blood and body of Jesus' covers every area of your life.
In closing, I suggest that you read and speak the Healing Scriptures out loud each day, and  also say; -I speak healing, I speak health, I speak life, I speak blessings upon me each day. This declaration below is from Julie Green Ministries, and I pray this over myself every day.
I AM WASHED BY THE BLOOD,
COVERED BY THE BLOOD
SAVED BY THE BLOOD
HEALED BY THE BLOOD–
AND YOU DEVIL CAN'T DEFEAT THE BLOOD OF JESUS.
Walk around knowing who you are in Christ and speak it!!