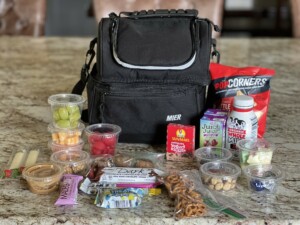 Have you ever wondered what you should put in your kids lunch for camps or sports tournaments.  This year my nephew started to play tournament baseball with long days at the park and no time to go and find food for him.  So I started to look into what the proper nutrition for a young athlete would be, and lets face it the concession stand food was not it.  It is important for kids to stay optimally fueled throughout the day.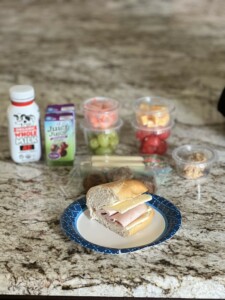 Now my nephew is kind of picky when it comes to food, so I found that making him small portion sizes of a variety of foods worked better than bigger portions.  I started with fruits like grapes, watermelon, strawberries, and bananas which are  good fuel for right before a game or practice.  He loves cheese, so that was easy.  I cut up cheese into cubes and also gave him string cheese (which he loves).  Also a good healthy snack is peanut butter energy balls.  These are so easy to make and you can freeze them for use later.  I also made mini banana chocolate chunk muffins and zucchini muffins.  I found by making them in the mini size, they were easier for him to eat.  Cut up veggies are really good too, such as carrots and celery.  As far as what to drink in between games or lunch, are 100% real fruit juices and milk.  Chocolate milk is excellent for after games or practice because it helps their muscles recover.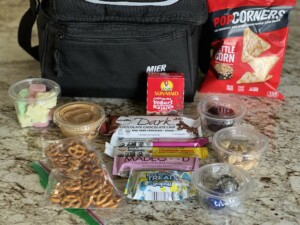 For snacks I found chocolate protein bars and 100% real fruit rollups worked well for him.  Also peanut butter and pretzels are a good source of protein and give them fuel.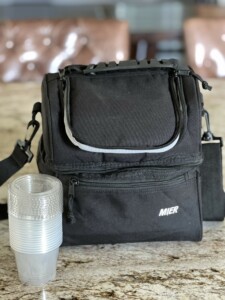 This lunch box worked really well for him because it has two different compartments, one for cold items and one to keep all your snacks.  I find that the portion cups work well for all your cut up items such as your veggies and fruits and cheeses.
I hope this post helped you in deciding on what to feed your kid and keep them fueled up for their next adventure.